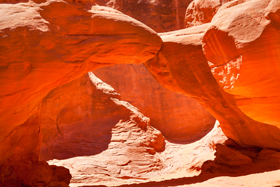 Arches National Park – 59 miles, 60 min
Arches National Park lies north of Moab in the state of Utah. Bordered by the Colorado River in the southeast, it's known as the site of more than 2,000 natural sandstone arches, such as the massive, red-hued Delicate Arch in the east. Long, thin Landscape Arch stands in Devils Garden to the north. Other geological formations include Balanced Rock, towering over the desert landscape in the middle of the park.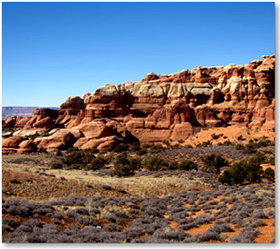 Canyonlands National Park
Canyonlands National Park – 3 different locations
-Dead Horse Point State Park – 86 miles, 1 hr 55 min
-Needles District – 46 miles, 56 min
-Needles Overlook – 32 miles, 37 min
Canyonlands Needles District is one of the most beautiful and unique geological resources in North America. Whether you want an extreme hiking adventure; spending several days in the solitude of incredible canyons, or, a day long excursion comfortably inside a Jeep, come enjoy the experience of a lifetime in this remote region exploritng the trails of the Ancients. Our interpretive hiking tours are lead by an experienced guide. Seeing the backcountry via jeep can only be done on your own. We will give you maps, directions, and an incredible jeep and you can explore on your own your 4×4 adventures into the Needles area. If you are new to the area we recommend the Colorado overlook accessible immediately north of the visitors center. If you are an experienced off road enthusiast, the most popular adventure is the all-day trip around Elephant Hill; A loop around the hill, short hike to the Colorado River confluence overlook, and then a ride through mazes of narrow sandstone slots in Chestler Park. (Overnight camping is an option, but reservations with the National Parks Service must be made in advance).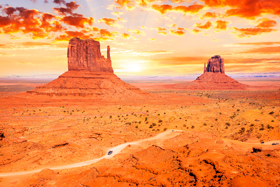 Monument Valley – 92 miles, 1 hr, 30 min
The park encompasses over 30,000 acres of spectacular stone monoliths such as the Mittens, Elephant Butte, the Stagecoach, the Totem Pole, and Merrick Butte. The Navajo people have been the sole occupants of the Valley for decades, although an exact date is not known when the area first became inhabited. Experience the beauty as you travel alongside breathtaking monuments, buttes, mesas, canyons, and free standing rock formations that defy gravity. The tranquility of the land, culture, and traditions will leave you with irreplaceable memories.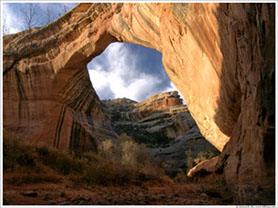 Natural Bridges National Monument
Natural Bridges National Monument – 58 miles, 65 min
Natural Bridges National Monument and White Canyon, as a whole, are what we consider to be the best-kept secret in Utah. Bridges' small facility, friendly staff, easy access, maintained trails, and unbelievable scenery is truly our most recommended general interest destination to visiting friends.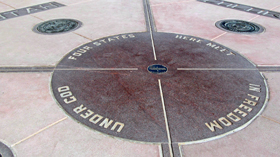 Four Corners Monument – 112 miles, 1 hr 50 min
The Four Corners Monument marks the quadripoint in the Southwestern United States where the states of Arizona, Colorado, New Mexico, and Utah meet. It is the only point in the United States shared by four states, leading to the area being named the Four Corners region.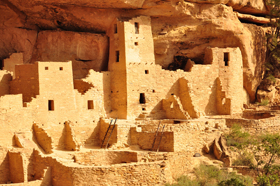 Mesa Verde National Park – 69 miles, 70 min
Mesa Verde National Park is in southwest Colorado. It's known for its well-preserved Ancestral Puebloan cliff dwellings, notably the huge Cliff Palace. The Chapin Mesa Archeological Museum has exhibits on the ancient Native American culture. Mesa Top Loop Road winds past archaeological sites and overlooks, including Sun Point Overlook with panoramic canyon views. Petroglyph Point Trail has several rock carvings.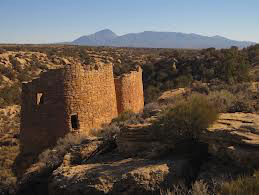 Hovenweep National Monument
Hovenweep National Monument – 66 miles, 1 hr 10 min
Hovenweep National Monument, established in 1923, protects perhaps some of the nation's finest examples of pre-Columbian architecture. Viewing the ruins, hiking, camping, and picnicking are Hovenweep's main attractions. Short walking trails lead to the ruins at Square Tour Group. The trails are also accessible to the elderly and handicapped with assistance. Hovenweep, a Ute Indian word meaning "deserted valley," seems well suited to the remote mesas and canyons north of the San Juan River. The presence today of tumbled piles of masonry – the remains of many-roomed pueblos, small cliff dwellings and towers – and scattered refuse over canyon slopes tells the story of the sizable population that once lived in this now-desolate country.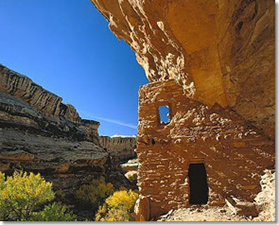 Grand Gulch Wilderness Area
Grand Gulch Wilderness Area – 56 miles, 60 min
Grand Gulch, a branch of Cedar Mesa Canyon, is well known for its archeology sites and vast isolated areas; characteristics backpackers and hikers all over the world travel to experience. Historically, Grand Gulch protects the remains of civilizations that date as far back as 6500 B.C. (according to the BLM). The civilizations to whom most pottery shards, corn cobs, kivas, granaries, and ruins are attributed to, come from earlier times- closer to 750 A.D. to 1300 A.D. Holding hundreds of Anasazi ruins well-kept and secret from most eyes, the Grand Gulch Wilderness Area is truly incredible.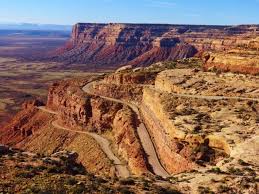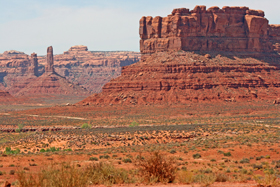 Goosenecks State Park – 71 miles, 75 min
Moki Dugway – 76 miles, 1 hr 25 min
Valley of the Gods – 68 miles, 1 hr 30 min
Edge of the Cedars State Park – 21 miles, 27 min
Hole 'N the Rock (5,000 sq foot home in the rock) – 38 miles, 38 min
Abajo Mountains – 5 miles, 5 min
La Sal Mountains – 45 miles, 50 min
Arch Canyon/ Hotel Rock – 41 miles, 52 min
Monticello Temple – 1 mile, 5 min
There is much more to do in the area including lots of hiking and Ancient Indian Ruins that only locals know about, so ask us for details!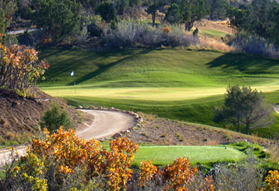 Enjoy 9 hole passes for $10 that can be purchased at check in. Contact the club to reserve your tee time. (435) 226-1292
64 S 300 E
Monticello, UT 84535